There are no shortage of email marketing tools for small businesses, which is totally logical: Email marketing remains a really powerful tool for small businesses, in part because they have more flexibility with their brand and image. And it's valuable in no small part because while it may be hot to have a cool Instagram page right now, IG is still driven by an algorithm; emails go right into a prospect's inbox, which means a formula isn't deciding who sees your best stuff.
Email marketing is a tremendous relationship-building channel. But with so many possible options to choose from, what is the best email marketing tool for your small business?
What Features Should I Look for in an Email Marketing Tool?
Today's email marketing platforms do more than just send email to your list. There are many features and capabilities you'll want to consider and evaluate before choosing the best email marketing tool for your small business.
Drag & Drop Builder
Creating eye-catching HTML emails is essential for small businesses for getting newsletters and promos read in the inbox. These emails include elements outside of simple plain text, including images, colors, different font-styles and more. The tricky part is that email clients (inboxes like Outlook, Gmail, Yahoo, iPhone mobile, and the multitude of others) don't follow the same rules when it comes to displaying HTML emails.
A drag & drop email builder is essential for small businesses that want to send well-designed emails that look great in any email client. Drag & drop email builders do double duty for small businesses. They make it super simple to create email layouts, add text and pull in images – without the need to know any HTML code. And, they are designed to render your HTML email flawlessly in most ever email client.
While you are doing a trial of an email tool, spend a little bit of time in their drag and drop builder to evaluate ease-of-use. You may also want to try a few test sends to the email clients you send to the most and make sure you get the results you expect.
Admin Tools
Even small businesses can be organized in complex ways, and your email marketing tool should help you work efficiently.
You may need the ability to create sub-accounts if you want to treat communication channels differently in different departments. Small businesses that have clients, such as business coaches, consultants and marketing agencies, may require a way to share email templates across client accounts.
As your email marketing efforts grow, so do your lists of contacts. As everyone knows, there's money in your lists – and you don't want a rogue client or employee to take off with your proprietary data. If security is a concert for your small business, you'll want to evaluate your options for protecting your lists.
Deliverability Tools
The cold hard truth of email marketing today is that not every email will make it to the inbox. However, there are steps you can take to protect your sender reputation and ensure you're delivering as many emails as possible.
As you compare platforms, take note of deliverability help they provide. Email verification, spam checkers, whitelabel IP, and DKIM authentication can all give your business a boost in the battle for the inbox.
List Building
Small businesses can have a giant reach as they grow their email list. List building tools, like online forms, surveys and polls can help you capture a wider audience. As you test out new email marketing platforms, take a look at their list building tools. Do they have forms? Will they embed seamlessly with your website? Understand if you'll need a technical resource or not to take advantage of any list building tools an email marketing platform offers.
List Segmentation
As an email marketing best practice, you want to send the most relevant message to everyone on your list. That's where segmentation comes in. Your customer's inbox is a competitive place to reach, and sending a generic message to your whole list is rarely a recipe for getting noticed.
Pulling a list of contacts who opened a certain email or clicked a specific link can help small businesses refine their message and improve engagement with their contacts. As you compare email tools, make sure you have an easy way to slice and dice your contact data and get the right message into the right hands with every send.
Automation
Speaking of sending the right message at the right time, automation is helping small businesses scale their email marketing efforts. Email automation can help you send one-to-one emails to a large list of contacts.
An email automation is a series of triggers and actions that fire automatically. Triggers can be signals such as a contact getting added to a list, opening an email, or clicking a link. Meanwhile, actions can be steps like sending a specific email or removing a contact from a list. Even just a few triggers and actions put together can create powerful workflows for small businesses.
For instance, an automation can send a special offer to a contact who fills out an offer form. More complex automations can including sending a reminder email to a contact who has put an item in their shopping cart, but has not bought it yet.
Automations can vary from platform to platform, so get a handle on the scope of automation actions and triggers before you make your final decision.
A/B Testing
Digital buying behavior is changing all of the time. A subject line that may have gotten noticed a year ago may feel stale today. Testing subject lines and email copy can set your email marketing efforts apart from the pack.
A/B testing features can be simple or complex. It's definitely a feature that can help you improve engagement – as long as it's easy to use for your business.
Reporting
Measuring the success of email marketing is simple with good reporting tools. If there are metrics you want to track that go beyond the basics of open and click-through rates, make sure you can get to the data you need with your email marketing tool.
9 Email Marketing Tools to Evaluate
Ready to find the right email marketing platform at the right price for your small business? Here's a shortlist of the best email marketing tools serving small business customers today.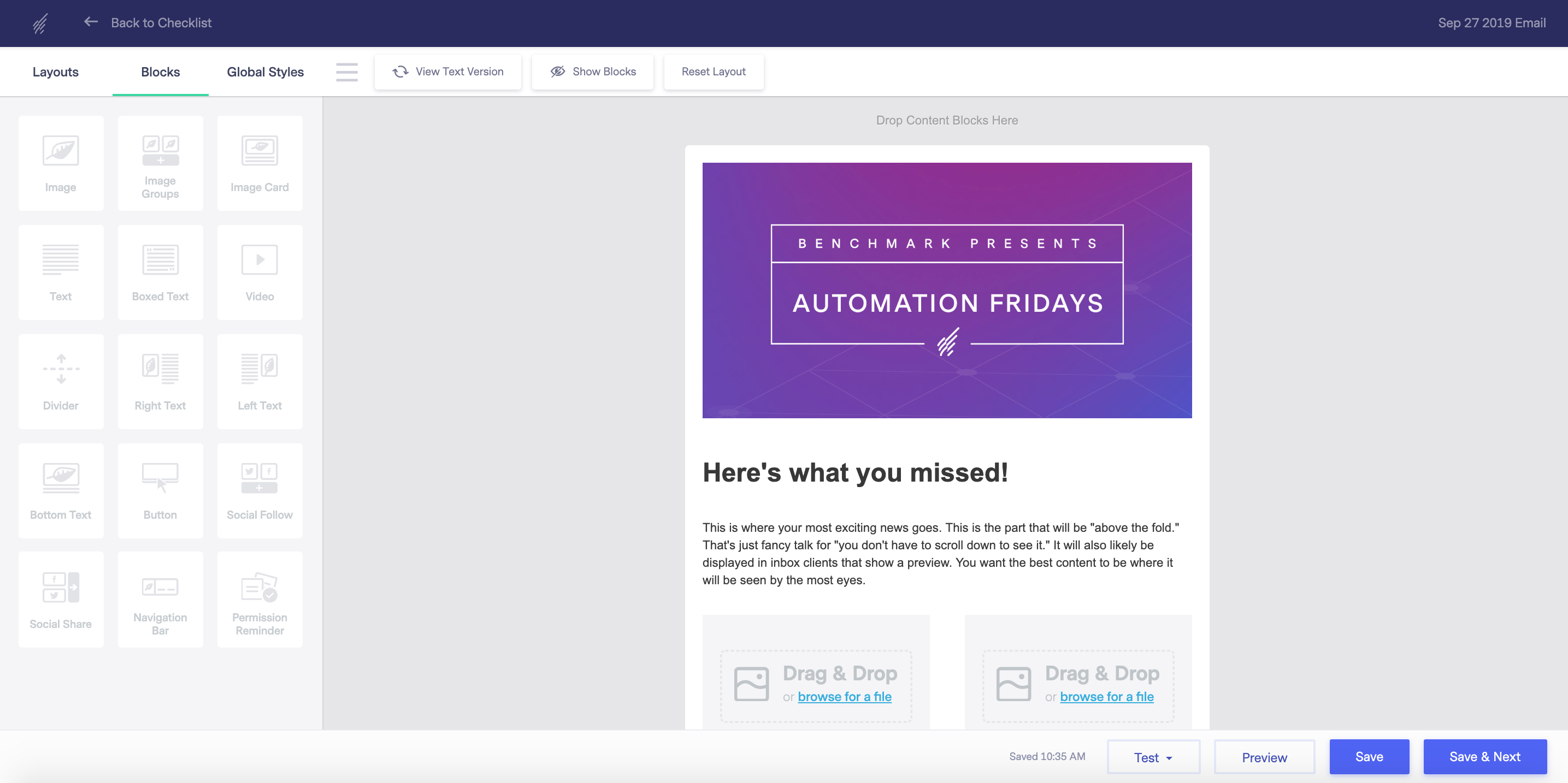 Not only is Benchmark's email marketing suite incredibly powerful, but it's also free. While most tools offer free trials or very limited features in their freemium plans, Benchmark gives you (almost) all the bells and whistles of their paid plans. Along with their ridiculously simple drag and drop builder, light automations and reporting tools, they also offer more advanced features like Google Analytics tracking, heatmapping and social media integration – all for free! For SMBs, Benchmark's email tool is the perfect place to start and the perfect tool to grow alongside your business.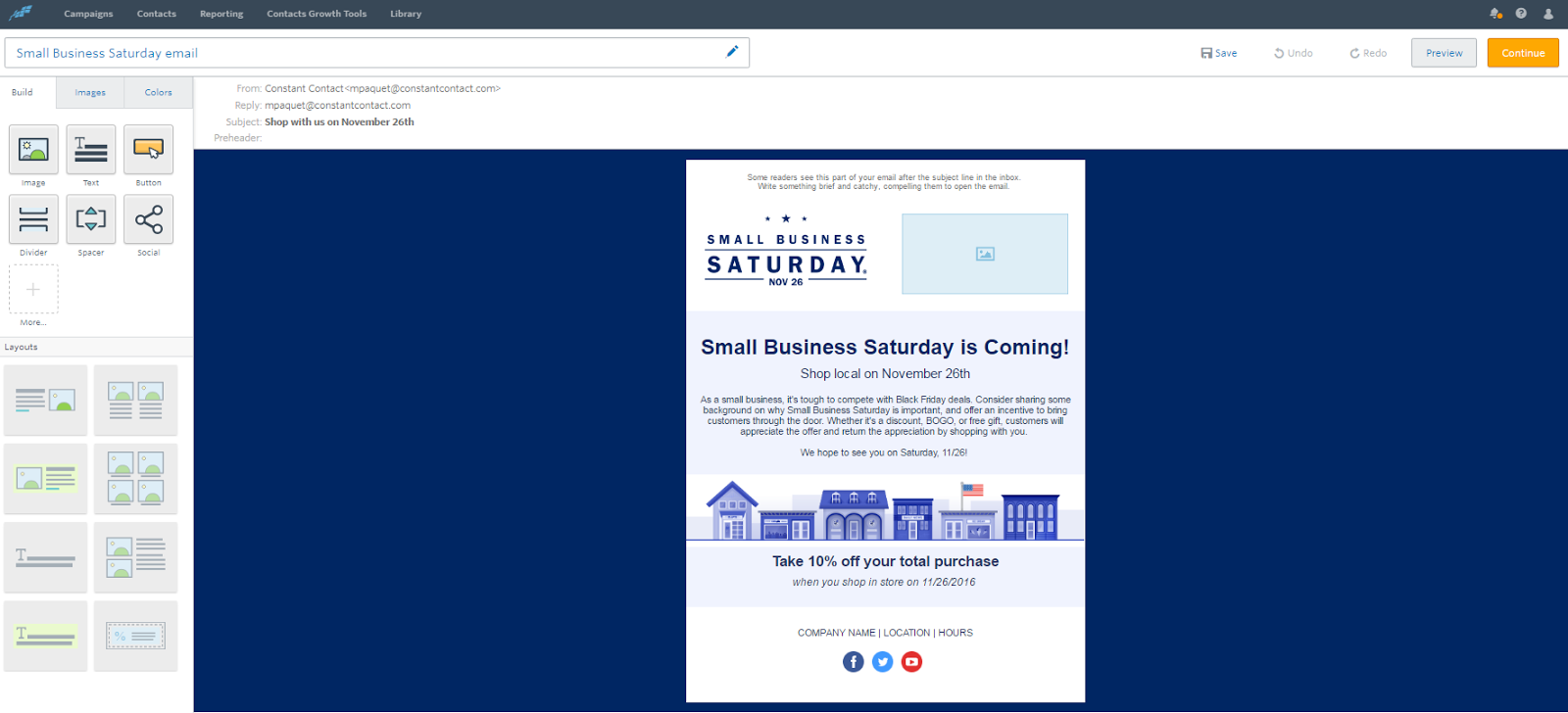 Constant Contact is growing fast among the full slate of email marketing tools. Many email marketing platforms offer automation, A/B testing, surveys, and the like; Constant Contact has all of that. The platform also boasts intuitive forms – to make it easier to build a list – and offers online trainings and webinars among a generally-high level of support (live chat, email, phone, and more). Pricing-wise, they have a 60-day free trial (no credit card required). After that, their pricing starts at $20/month.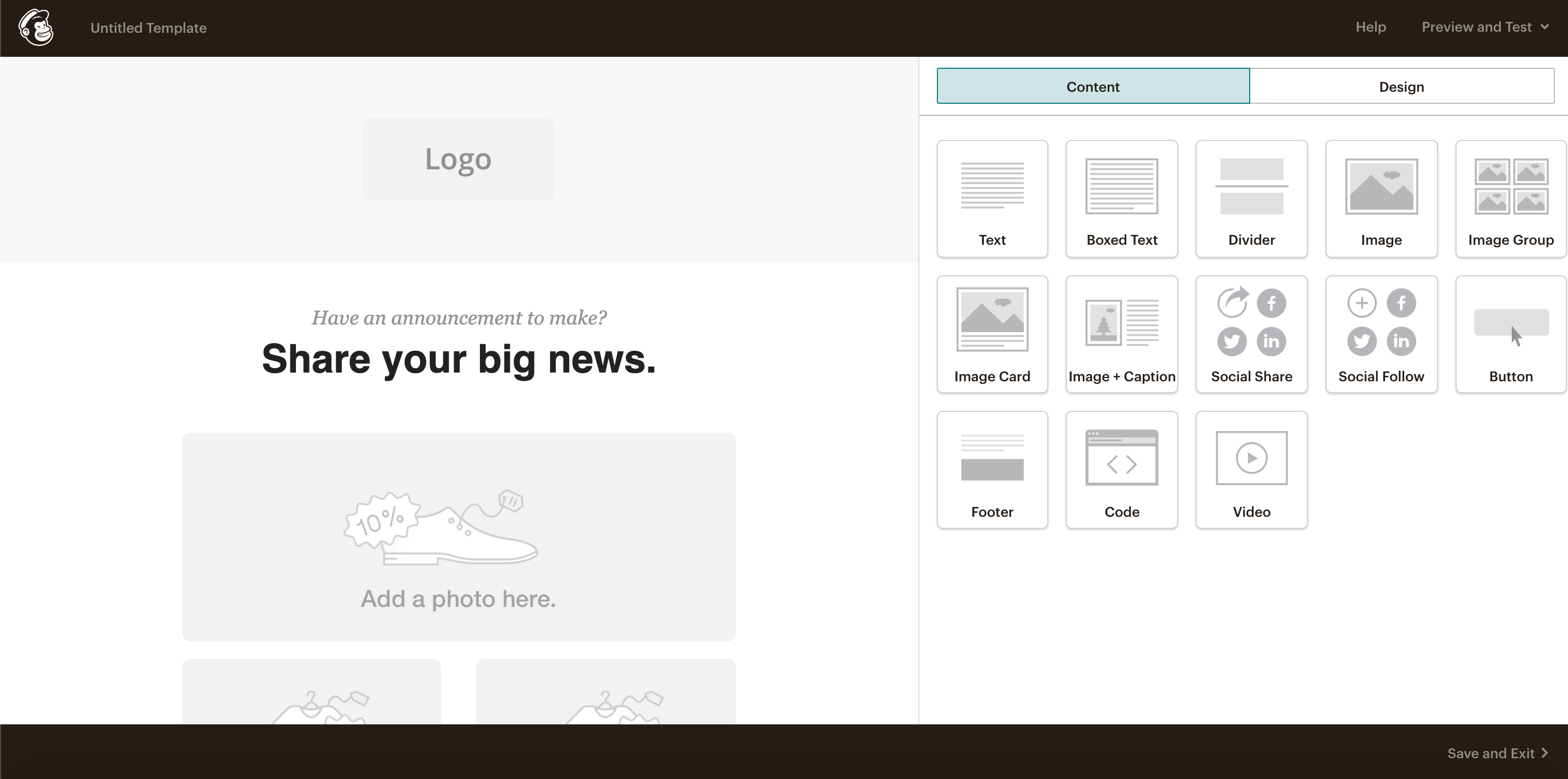 What small business owner hasn't heard of Mailchimp? Long-known as one of the best email tools on the market, they've recently expanded their platform to be more of an all-in-one solution. One of their advantages for small businesses is their pricing structure; you can start at a Free level ($0 per month) or move up to Essentials (A/B, custom branding, and more support) or Standard (automation series, retargeting ads) all the way up to Premium (multivariate testing, advanced automation, phone support). Whatever your business needs and wherever it currently is operating, they have a plan for you.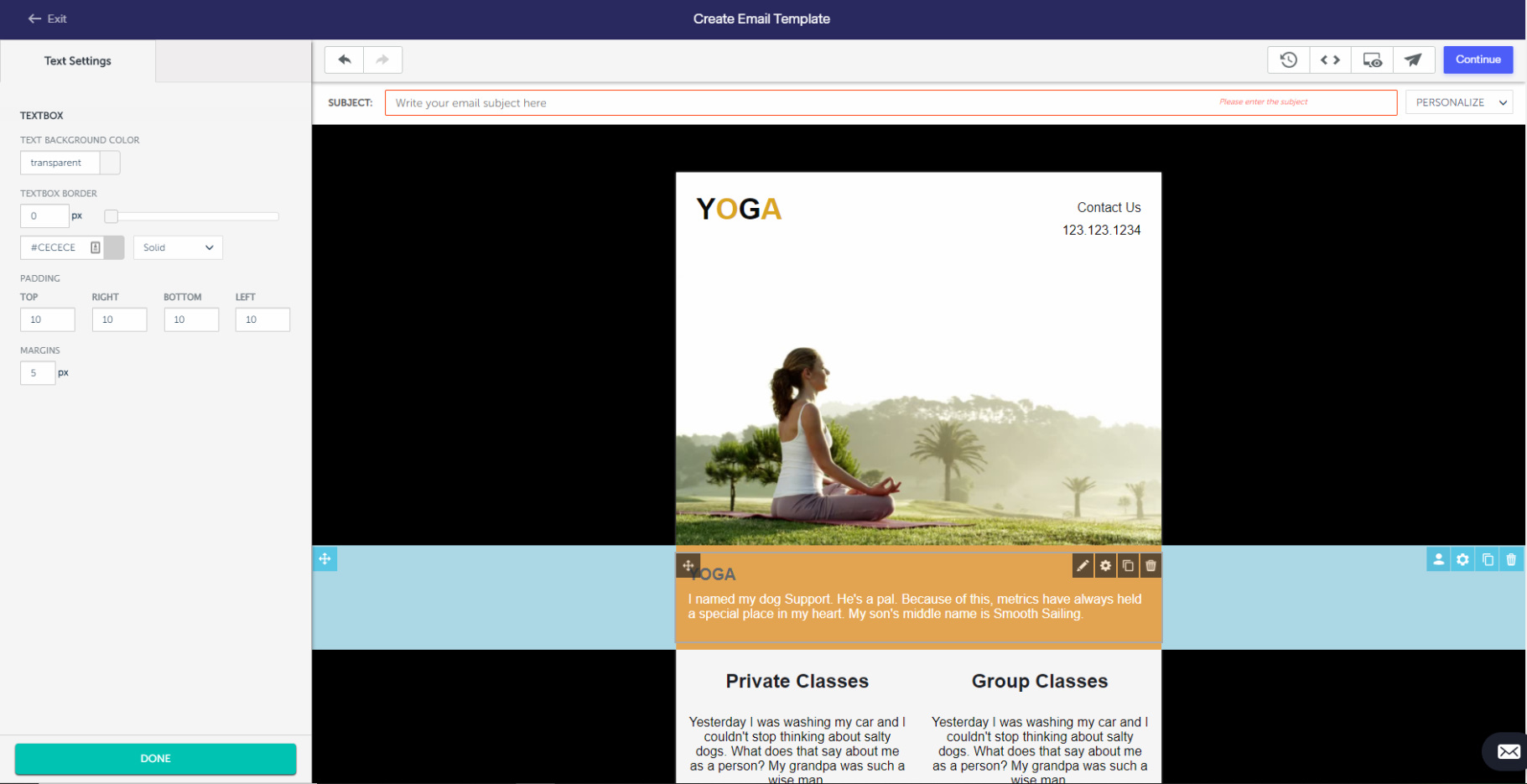 BenchmarkONE was specifically designed with small businesses in mind. The overall email marketing suite includes an intuitive drag and drop builder, professionally pre-designed email templates, and with a CRM included in one platform, they offer the ability to build your email list like a boss with responsive forms and automations. The Core pricing for BenchmarkONE is $79/month (although you can choose a smaller Lite package at $39/month). The Core package gives you five users, 500 contacts (although you can get more with an increased price), and 2,500 email sends.
ConvertKit is a great service if the backbone of your business is blogging; it's ideal for professional bloggers and creators. Their pricing plans are based on subscribers, but up to 3,000 subscribers is only $49/month. With their simple signup forms, ConvertKit allows you to easily send enticing offers and incentives. It also comes with easy to manage auto-responders allowing you to send drip emails.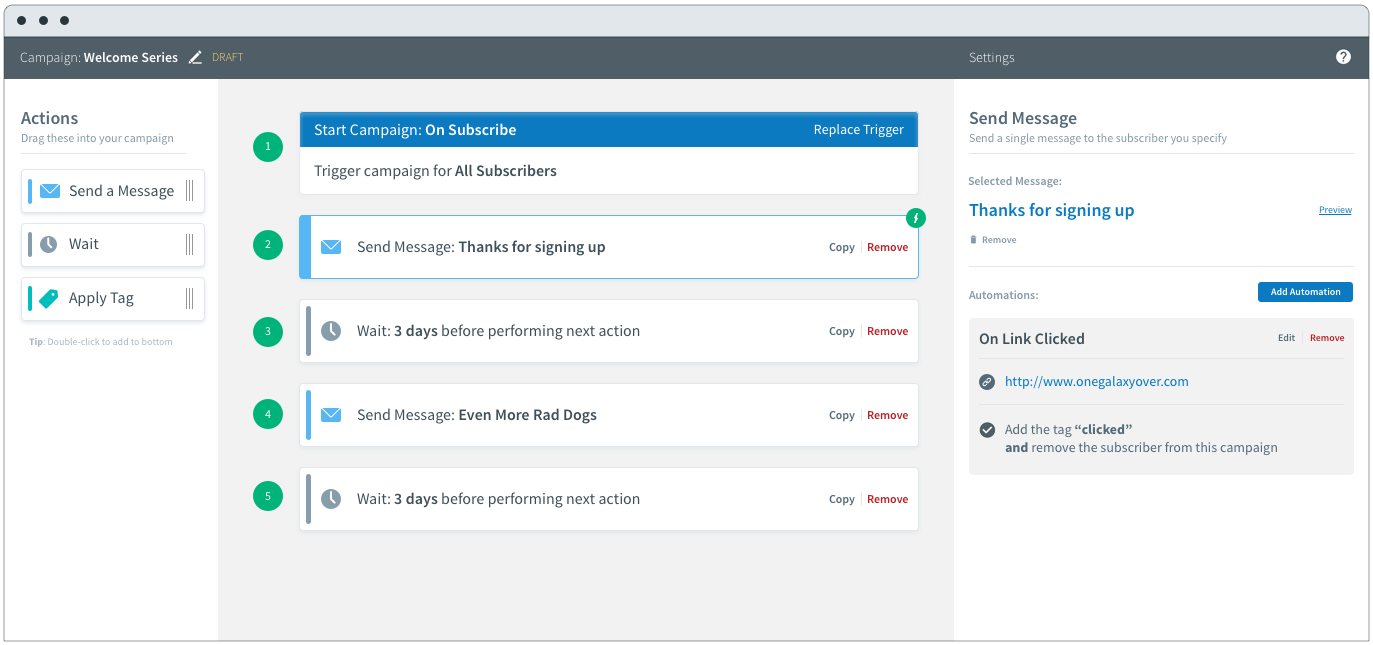 AWeber is one of the longest-tenured email marketing tools for small businesses, and one of the bigger advantages of their platform is that you get expert access regardless of the paid package you're on. They also have a strong blog for those just getting started with email marketing, and offer ideas around pre-built email campaigns and more, allowing email marketing beginners to have a solid starting point.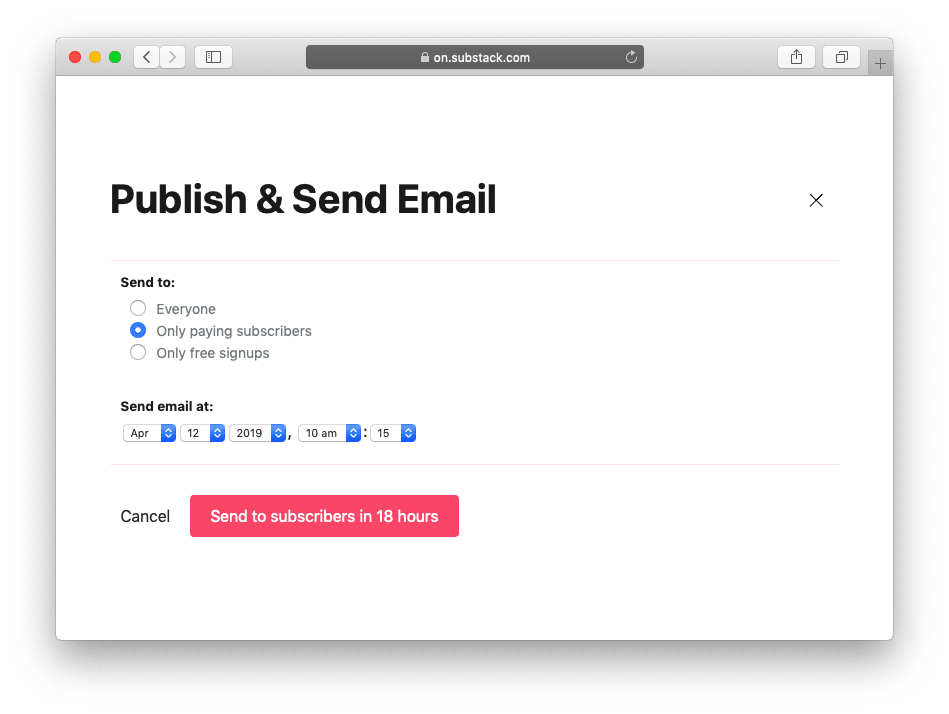 Substack is a newer place in this space; you'd need to work up to their core offerings. But, after you build a list, they make it very easy to publish and monetize that list based on your number of subscribers. If you're a content-driven business or a visually-driven business and can send out beautiful emails, you can make money directly from your list. In most email marketing, there will be Calls-To-Action, but a lot of the revenue comes from the ultimate relationship-building. With Substack, the paid plans allow the revenue to be directly from the email subscribers. It's a different model but worth exploring — but you need to start by building the list and the list's trust in your offerings.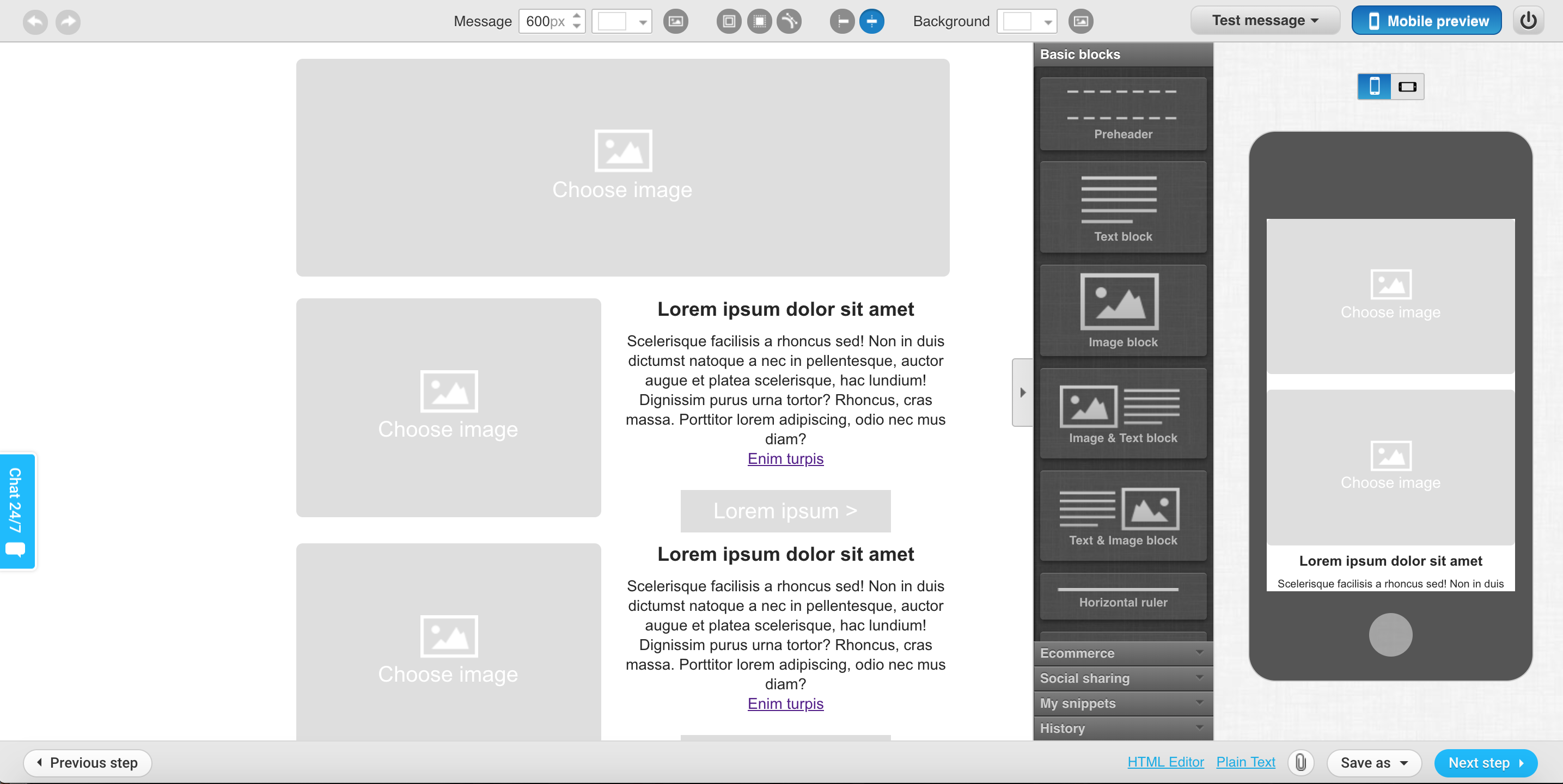 GetResponse comes with beautiful responsive forms, landing pages, A/B testing, tracking, and autoresponders. Like many of the other tools on this list, they integrate with a variety of third-party tools like OptinMonster, SalesForce, Google Docs, ZenDesk, etc. Their basic plan starts at $15/month for 1,000 subscribers.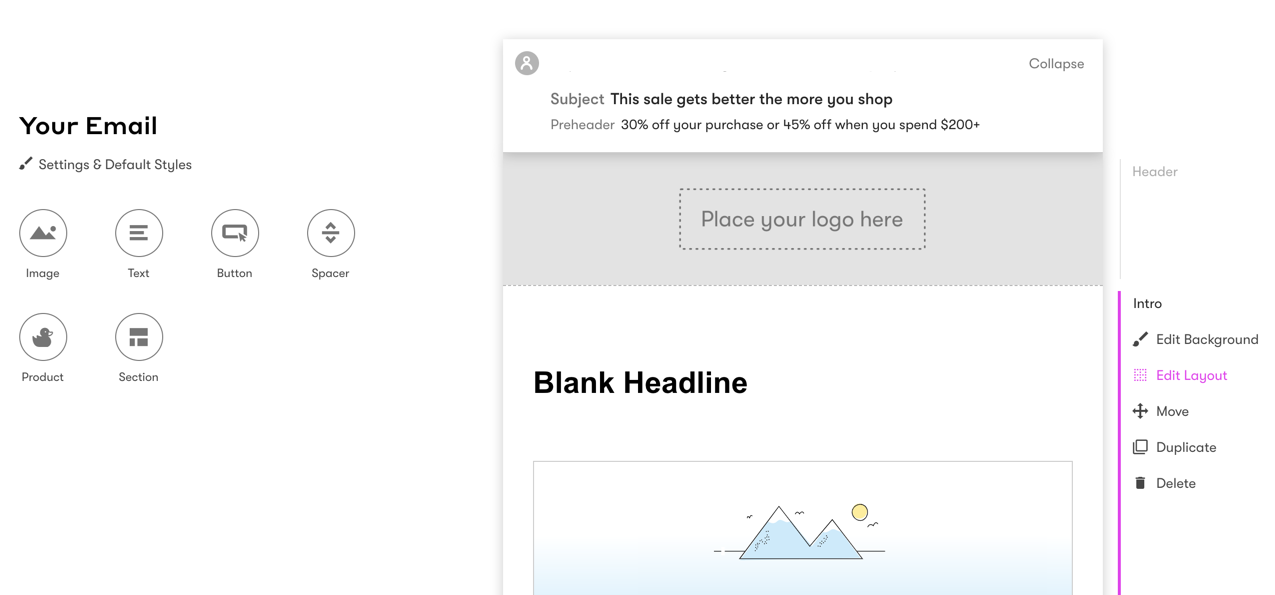 Drip is great for e-commerce shops, in part because their intelligent e-commerce automation is high-level but also intuitive for new users to navigate. Their basic plan is only $49/month for 2,500 users with unlimited email sends and 24/7 support. Some of their larger customers include LiveNation and Trivago.
The bottom line
Most of these email marketing tools for small businesses will give you the same set of basic (and advanced) features, including list-building, A/B testing, intelligent automation, segmenting, and a wide array of templates. Some will be better than others in terms of the feature set of offerings; what really distinguishes most of these email marketing tools is their level of support. Ask previous colleagues what they thought of different platforms; post on LinkedIn and other platforms to determine. Your email marketing tool won't be perfect; things will come up that need fixing. Support is crucial! But don't get scared off by the potential option overload of all these email marketing tools. You need email marketing to build relationships, sell, and grow. Do your research, and you'll find the best option for you.